"Help for Today, Hope for Tomorrow"
24/7 Crisis Services Available.
If you or someone you know is in need of mental health crisis services
please call 620-421-3770
.
Labette Center for Mental Health Services, Inc., (LCMHS) is a licensed community mental health center serving Labette County Kansas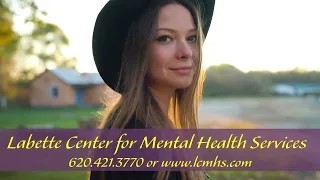 LCMHS as Employer Labette Center is an Equal Opportunity Employer dedicated to developing the fullest potential of each person on the staff.

Mental Health First Aid (MHFA) is an interactive public education program. Through the course, individuals are able to learn how to identify, understand, and respond to signs of mental illness and substance use disorders. Labette Center is proud to be able to provide both the adult and youth versions of this course as well as the brand new teen MHFA.

Join us on September 7th, 2023 for "An Evening of Recovery" with Keynote Speaker Willie Aikens! Willie Aikens is a veteran MLB first baseman and American League champion. He played eight seasons in Major League Baseball with the Kansas City Royals, California Angels and Toronto Blue Jays. He won an American League Pennant as a member of the Royals and hit four home runs in the World Series.

You no longer need an appointment to start services at Labette Center! We work hard to make it easier for you!
Labette Center opened in 1979 with a three-person staff. As demand for services has grown, the Center has added programs and staff to meet the needs of Labette County citizens.
Mission:
To create hope and opportunities for life change by providing education, support, consultation, and therapeutic behavioral health services to the people and communities of Labette County.
Vision:
To provide the highest quality of comprehensive services to empower the people and communities of Labette County. We envision fulfilling and meaningful lives for those we serve.